The FlexOffer Community is designed as an interactive community to exchange knowledge and information among such companies, initiatives and projects that try to make local participatory flexible energy systems based on renewables a business success. Everybody who is interested in this issue or already contributing to it is invited to become a member of our community to share information, inspire and encourage us and other members.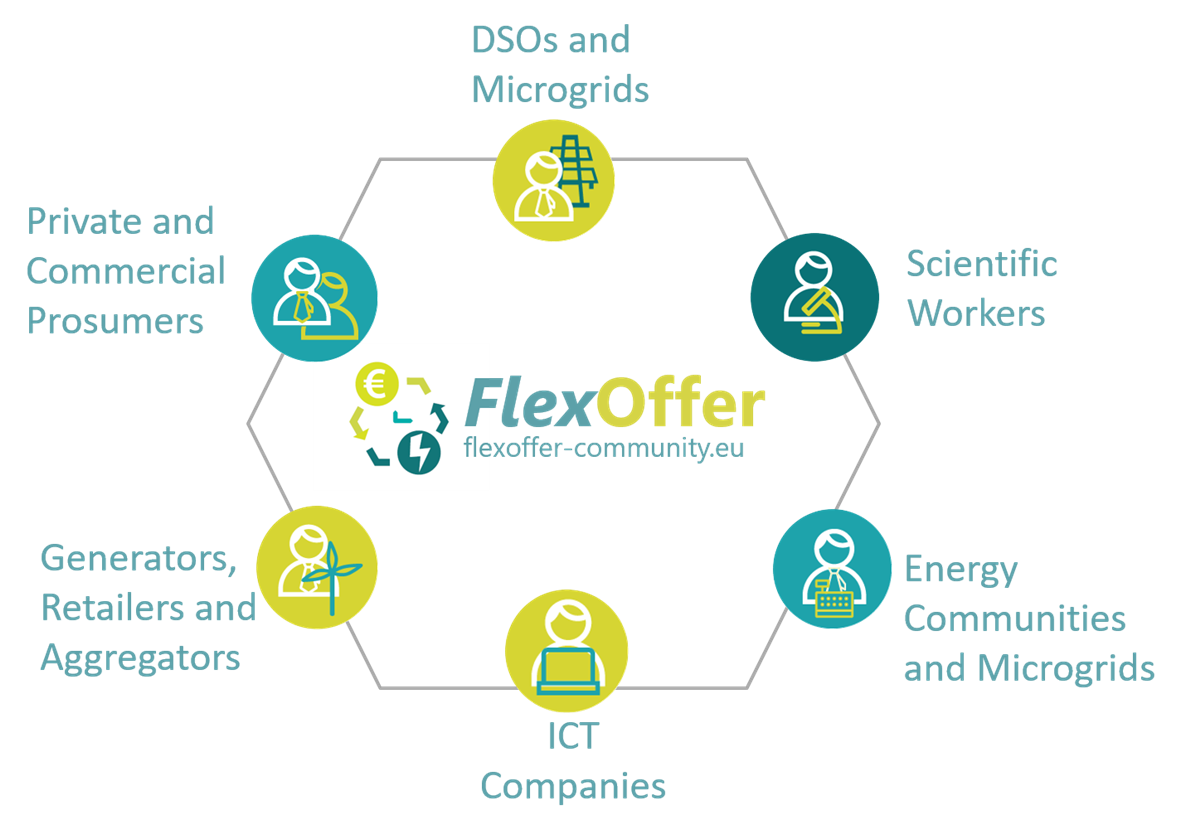 The current energy system is transforming from a centralised system based on fossil fuels and nuclear power to a more decentralised system based on renewable energies. We believe, that this transformation will not only contribute to lower CO2-emissions, more network resilience due to its cellular structure and increased local energy autonomy. To today's energy system, however, renewable energy sources still present a challenge. PV and wind generation is volatile and often located in the distribution grid (in Germany over 90%) and many distribution grids are not yet designed to deal with volatile generation. In addition, our energy system today is not prepared to support a participatory approach: Instead of organising controlled centralised energy production, it is about organising the complexity of thousands of mostly volatile generation sources. This requires a complete change in the system design.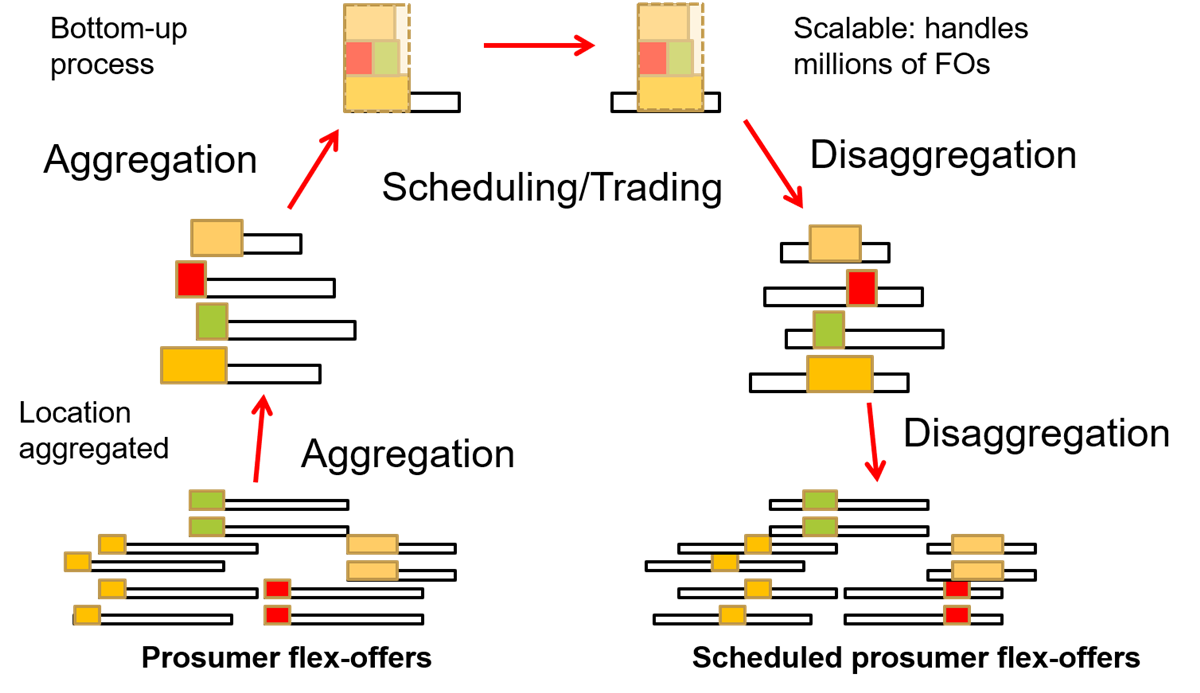 The idea of the FlexOffer Community is to define a format for energy flexibility which can be aggregated and exchanged across several actors/markets/projects.
We believe that this is necessary for flexibility trading to become an accepted and integrated part of an energy system based on decentralised renewables. The projects Mirabel, TOTALFLEX and GOFLEX have defined such a standard format and we are interested in projects who want to try it out and/or share their approach to see how we can create interfaces or come to a common understanding.
We pursue an ambitious goal. We believe that the bottom-up FlexOffers is the key element for flexibility trading on several markets with several actors and not limited to a certain context with certain actors (e.g. DSO managing congestions via demand response mechanisms).

This community is meant to bring the forerunners, pilots and visionaries together to accelerate the shift in the energy system, which is so urgently needed.
You are more than welcome to join us!
The Members of the FlexOffer Community